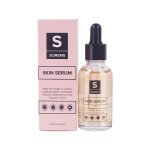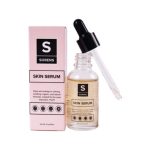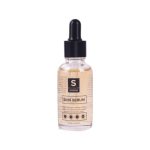 SKIN SERUM
€35.00
Fragrance:
Lemon / Orange
Color:
Light Orange
Benefits:
Hydrating, Moisturizing
Vitamin C serum combines the highest quality Vitamin C and Hyaluronic acid
to create a potent antioxidant that goes on smoothly and helps protect and brighten your
skin throughout the day. This extraordinary anti-aging skin formula fights against lines and
wrinkles to provide the youthful glow you have been looking for.
Key Ingredients: Organic aloe, Vitamin C, Hamamelis, Vitamin E, Jojoba oil, Botanical
Hyaluronic Acid.
pH Levels: 5.5-6.5
Weight: 1 oz