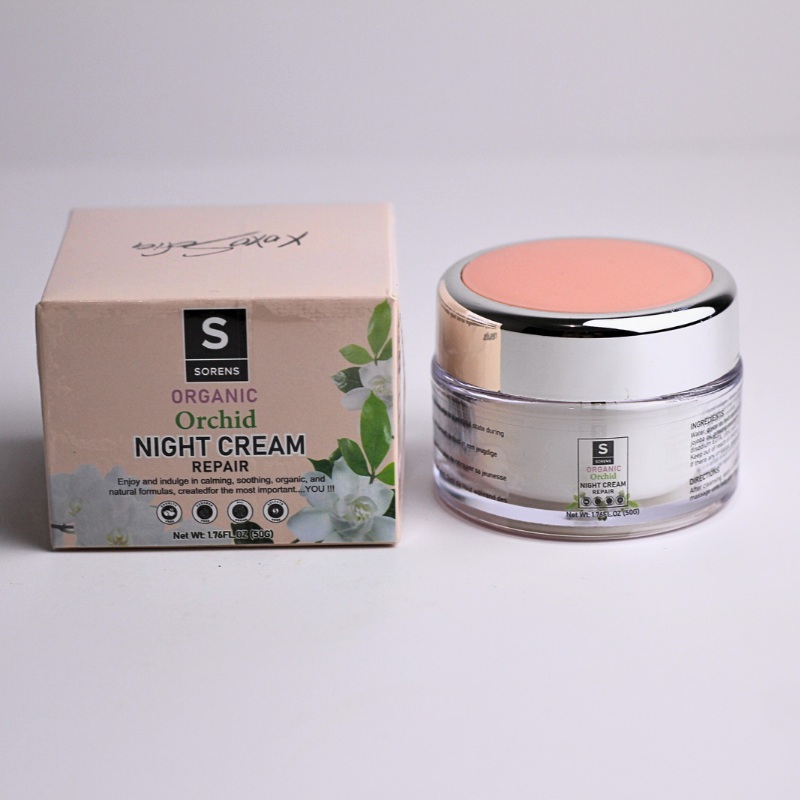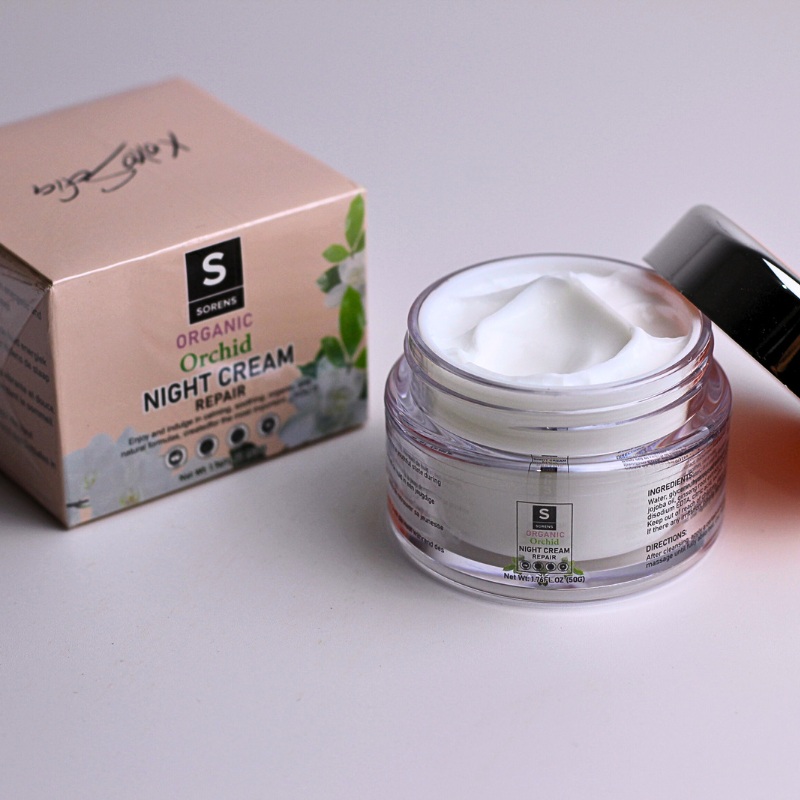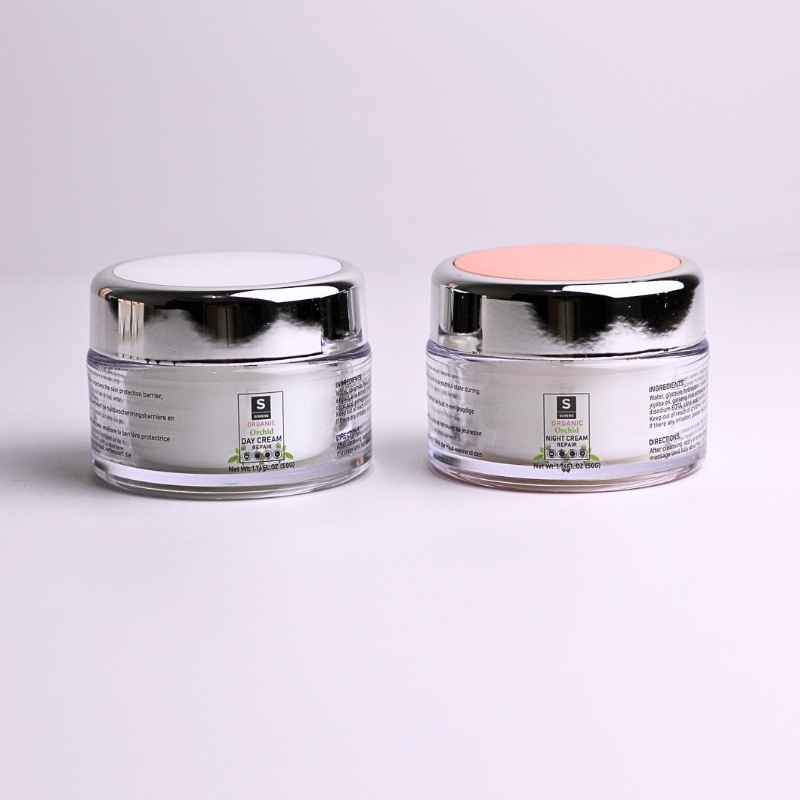 FACE NIGHT CREAM-Natural/organic
FACE NIGHT CREAM-Natural/organic
€42.00
€42.00
Natural/organic face night cream
Fragrance:
ORCHID
Color: WHITE
Benefits:Repair
1. Skin Revitalizer, moisturizer, Whitening, firming, Nourishing, lightening, help reduce age spots,renew skin
2. It works for various skin types and is suitable for men and women.
3. hydrate and moisturize skin with long-lasting effects, leaving skin rejuvenated and supple. When sleeping, it works at fine
lines and wrinkles with positive anti-aging effects and returns skin to a youthful state.
Key Ingredients:  Water, glycerin, hydrolyzed collagen, vitamin C,
tocopherol (vitamin E), panthenol (vitamin B),
hyaluronic acid, jojoba oil, ginseng root extract,
cucumber fruit extract, glycerin, xanthan gum,
carbomer, hemp leaf extract, disodium EDTA, citric
acid, lecithin, ceramide
extract.
pH Levels:
Weight:30g