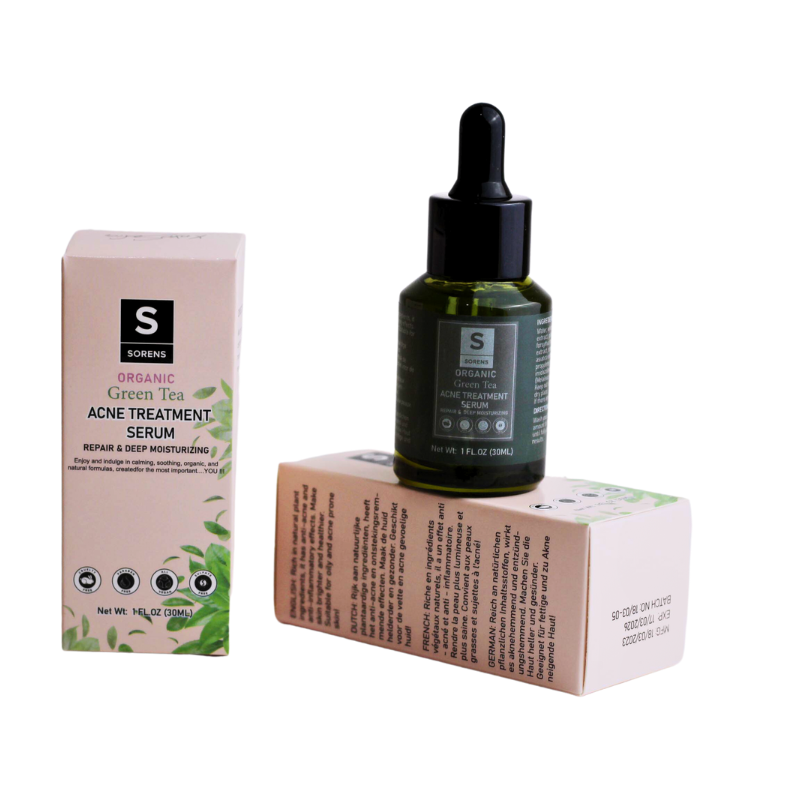 GREEN TEA ACNE SERUM
GREEN TEA ACNE SERUM
€30.00
€30.00
Fragrance: green tea
Color: green
Benefits: Moisturizing/acne treatment
1. Rich with natural plant ingredients, our serum has the effects of heat-clearing and detoxifying, and antiinflammation.
Combined with its ability to absorb moisture in low-humidity environments, it can also inhibit oily skin to
soften skin an
d tender skin Great to unclog pores, comfort irritated skin, and deliver brighter, healthier skin. Perfect for
oily and acne-prone skin!
2. This natural formula contains tea tree essence and salicylic acid which helps to control oil and improve acne, and aloe
vera leaf can calm irritated skin and is anti-bacterial. Skin becomes more smooth and more elastic.
Formula upgrading and rapid repair: Tea Tree Acne Treatment essence can enhance skin metabolism by adding more
natural plant extracts, and can be easily absorbed in combination with vitamin C, tea tree essential oil and salicylic acid
to effectively treat cystic acne scars, redness, and sensitivity
Improve acne removal ability: rich in Australian pure natural tea tree oil and more natural plant extracts, which can
effectively treat acne and acne, adjust oil secretion, and relieve and repair damaged skin.
The formula is mild, vegetarian, and the essence is fresh and not greasy. It can be used every day to reduce the
possibility of acne growth, not damage the skin barrier, and protect the skin for a long time; Suitable for sensitive skin,
oily skin, dry skin, teenagers, men, and women.
Key Ingredients: Cocoa butter, Shea Butter, Epsom Salt, Kaolin, Vitamin E, Essential oils.
pH Levels: 5.5-6.5
Weight: 19 oz