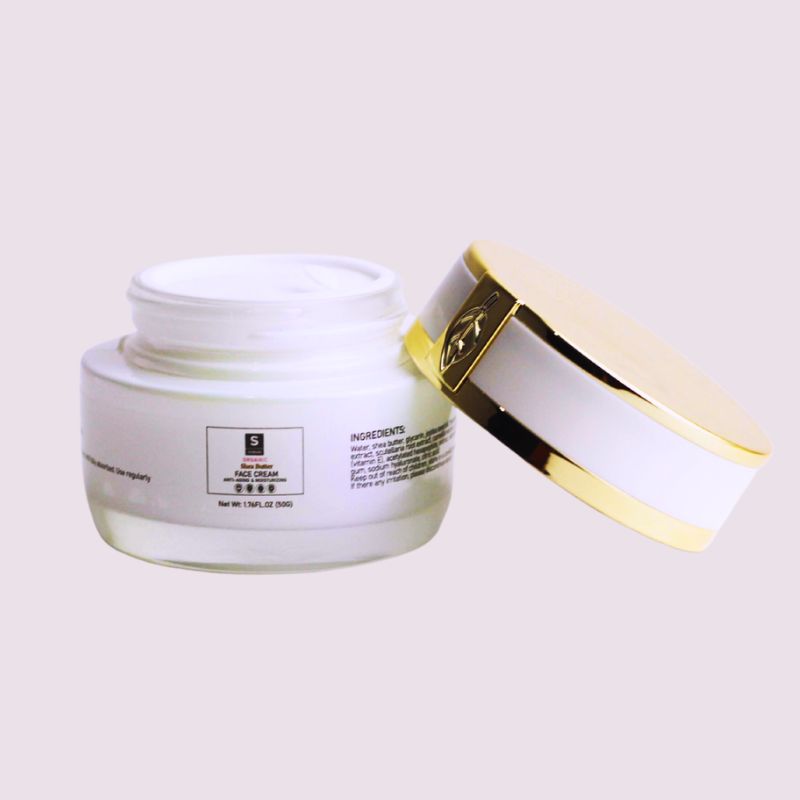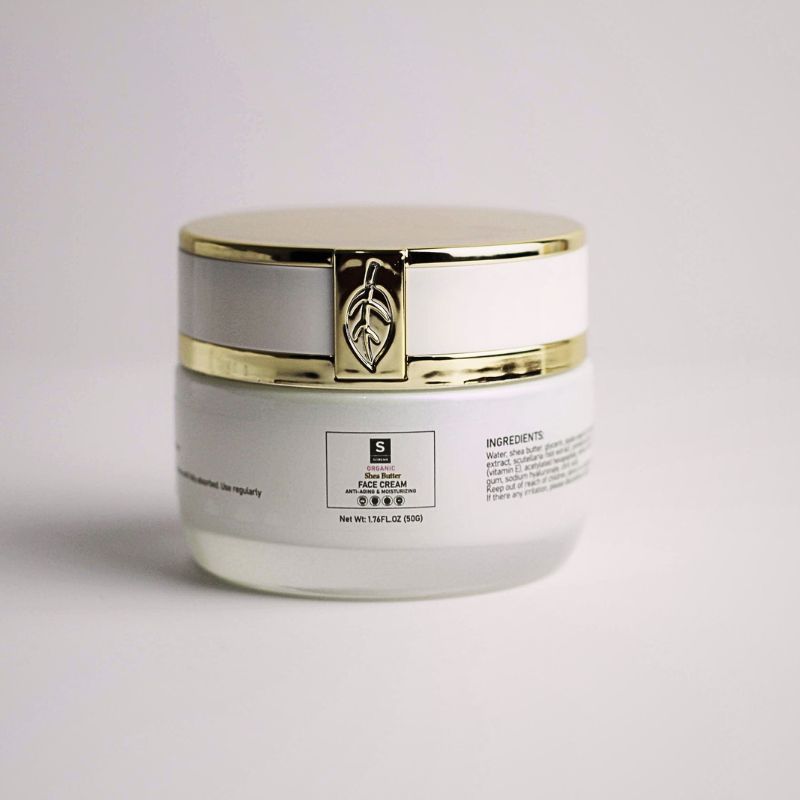 ANTI AGING FACE CREAM
ANTI AGING FACE CREAM
€50.00
€50.00
Fragrance: Shea Butter
Color:
White
Benefits:
Hydrating, Moisturizing, Reducing wrinkles, fine lines, and age spots
1. Our anti-aging facial moisturizer can help reduce wrinkles, fine lines and age spots, and prevent skin keratinization. It
is suitable for all skin types, men and women.
2. This retinol cream can restore skin moisture. The unique ingredients of hyaluronic acid, acetylated hexapeptide, and
vitamin E can quickly restore skin vitality and maintain health. In addition, aloe ingredients are effective in preventing
sun damage, wrinkles, and dry skin.
Key Ingredients:  Water, shea butter, glycerin, jojoba seed oil, hydrolyzed
collagen, butanediol, centella asiatica extract.
Polygonum cuspidatum root extract, Scutellaria root
extract, camellia extract. Licorice root extract,
chamomile flower extract, rosemary leaf extract,
tocopherol (vitamin E), acetylated hexapeptide, retinol,
vitamin C, apple fruit cell culture extract, xanthan gum,
sodium hyaluronate, citric acid
pH Levels:
Weight: